Dental Team at Colonial Dental Group
All our professionals at Colonial Dental Group maintain the highest levels of accreditation and pursue ongoing education to stay abreast of the latest trends in dentistry.
STATE-OF-THE-ART FACILITY, CONVENIENT LOCATION
Conveniently located just north of Chicago in Glenview, Illinois, we offer a comfortable, soothing environment with only the best quality, state-of-the-art dental equipment available today.
OUR QUALIFICATIONS
Colonial Dental Group boasts some of the preeminent dentists in the Chicago metropolitan area whose impressive qualifications include:
Over seventy years combined experience in dental practice
Neuromuscular dentistry training from LVI, the leading postgraduate program in neuromuscular dentistry
Top-rated academic credentials, both as students, and as instructors
With training and experience in state-of-the-art cosmetic dentistry techniques, and in the practice of neuromuscular dentistry, our doctors and staff are uniquely qualified to provide our patients with the beautiful teeth they've always dreamed of, and the healthy teeth they need.
OUR LVI-TRAINED COSMETIC DENTISTS
Dr. Quezada, and his expert, caring staff have years of experience handling every type of dental problem. Whether you are suffering from chipped teeth, missing teeth, crooked teeth, stained teeth, worn teeth, cavities, or gum disease, we have a solution for you.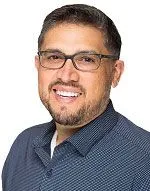 Alexander Quezada, D.D.S.
Dentist in Glenview, IL
Colonial Dental Group
Alexander Quezada, D.D.S. is a graduate of Loyola Marymount University (1987) and Loyola University School of Dentistry (1992). Dr. Quezada has been with Colonial Dental Group since 1996 and previously practiced in Northfield. He is an active member and past-president of the Kiwanis Club of Glenview/Northbrook. Member of the Academy of Computerized Dentistry of North America, American Academy of Cosmetic Dentistry and the Sanders Dental Research Group. — Read more about Dr. Quezada
---
HYGIENISTS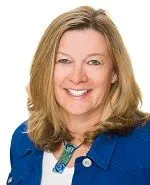 Cindy Pfeiffer R.D.H., B.A.
I began my career in dentistry over 20 years ago while in high school and knew that my life's work was going to be devoted to helping others. My educational journey began at Ohio State University, Rhodes Community College where I studied Applied Science. I also attended Northeastern Illinois University where I studied Human Resources and Adult Education. As Registered Dental Hygienists, the hygiene staff here at Colonial Dental Group is devoted to continuing education so that we are able to provide the best possible care for all of our patients. We care about the "whole" patient.
Traveling, cooking and baking are just a few of my hobbies.
---

Amy Kirch R.D.H
I graduated from Marquette University in 1997 with a B.S. in Dental Hygiene and a minor in Human Health Science. I was honored to join the team at Colonial Dental Group later that year. The warm and friendly staff as well as the commitment to continuing education and excellence in dentistry makes working in this practice a truly rewarding experience. Outside of the office, I love spending time with my husband, 2 daughters and 2 dogs. I also enjoy gardening, music and travel.
---

Cathy Cannon R.D.H.
My father convinced the dentist that rented office space in a building he owned that his 16 year old daughter needed a job and would he be willing to help out after school and on Saturday's. I started out working the front desk and then on to assisting. The rest is history. I feel extremely fortunate to have joined the Colonial Dental Group team after working for a Periodontist who has recently retired. Since caring for many CDG patients while there, I had always admired the impeccable care that was given to their patients as well as the quality of the dentistry. I am also a part-time Dental Hygiene Clinical Instructor and Adjunct Faculty at the College of Lake County.
I enjoy working on home projects, gardening and spending time with family and friends.
---
---
PRACTICE MANAGEMENT STAFF


Courtney Thomas
I graduated from Marquette University with a marketing degree and also played basketball for 4 years. I have found my passion in serving the Glenview community through many facets including coaching youth girls basketball. I enjoy interacting with patients and seeing the benefits of our services. Outside of work I love to spend time with my family and friends and watch my son play sports.
Patricia Rubino
Service has always been a part of my personal and professional life and Colonial Dental Group has allowed me to pursue that as an extension of my job. I have a degree in Business Communications from Loyola University and was a dental assistant as well. I am currently transitioning to part time in the office and am working on an as needed basis.
Lisa Thomas
I graduated from North Dakota State University with a business degree and also played basketball for 4 years. Go Bison! After finding dentistry through a family member, I joined Colonial Dental and have enjoyed serving our family of patients for 19 years. I enjoy spending time with my grandsons, reading, watching college football, and going for walks.