My Dentistry Blog
Posts for tag: veneers
By Colonial Dental Group
January 17, 2017
You too can have the perfect smile with these beautiful porcelain restorations.
Getting dental veneers is one of the easiest and quickest ways to truly enhance and reshape your smile in just two visits. Our Glenview,
IL, dentists pride themselves on being able to give you the smile you weren't born with but want. Find out the many issues that dental veneers can address.
You may be an ideal candidate for dental veneers if you are looking to:
Close up small gaps between teeth
Correct minor crowding or crookedness
Improve the color, shape or size of your teeth
Strengthen a tooth that is worn down from teeth grinding or from multiple fillings
Dental veneers may not be the best cosmetic restoration for your smile if you:
Eat a lot of extremely hard or sticky foods, as this can potentially damage or pull off veneers
Play sports without wearing a mouthguard
Don't maintain good oral hygiene
Have active and untreated gum disease or decay (these issues will need to be treated before you get veneers)
Use your teeth as tools
Don't wear a night guard every night but are a teeth grinder or jaw clencher
In order to get dental veneers, our Glenview cosmetic dentist will need to make sure that your teeth are healthy enough for this restoration and that you are willing to maintain your new smile and care for them properly. Remember, some tooth enamel will need to be filed down in order to accommodate your veneers, so this procedure cannot be reversed. This means you'll need to be fully ready and willing to have veneers for life.
Of course, veneers offer so many benefits. You can still maintain strong healthy teeth while getting a smile that is whiter, straighter and more attractive. Veneers are also made from stain-resistant porcelain, which is a very durable material. And no one will even know you are wearing veneers because the porcelain used is translucent, just like real teeth. You will be amazed at the results!
If dental veneers are what you've been looking for to finally give you the ideal smile then Colonial Dental Group in Glenview, IL, can help. To find out if you are right for these restorations just pick up the phone and give us a call. We would be happy to schedule a consultation with you at your convenience.
By Colonial Dental Group
March 25, 2015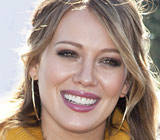 Many Hollywood luminaries use porcelain veneers to enhance their smiles. Take actress and singer Hilary Duff, who, according to People magazine, had veneers placed on her two front teeth after chipping them on a microphone during what must have been an extremely energetic performance.
Well, you don't have to be a Hollywood star to benefit from a smile enhanced with porcelain veneers. If you have small chips, cracks, slight tooth rotations or minor spacing problems, veneers may be able to give you back your smile — or an even better one.
The word "veneer" refers to a super-thin covering, and in dentistry a veneer is a thin layer of porcelain that replaces your natural tooth enamel. Porcelain is the material of choice because of its strength, translucency, and ability to resist erosion.
In the right hands, dental porcelain can mimic tooth enamel perfectly. To make veneers, a skilled dental technician will mix porcelain powder (in a shade specified by the dentist) with water and then fire the material in an oven like pottery; the porcelain is built up in layers for a truly lifelike effect.
Before a veneer is bonded to a tooth, often we need to remove a tiny bit of the tooth's existing enamel so that the final effect will not be too bulky. The procedure is virtually painless and can be completed in as little as two visits. Because enamel is removed, this particular cosmetic treatment is not reversible. Sometimes veneers can be added directly onto the tooth surface without any tooth reduction and therefore are reversible if used in this way.
Once you have veneers, please keep in mind that while extremely strong, porcelain veneers are not indestructible; you won't want to do things like crunch ice or break nuts open with your teeth. And if you are a teeth-grinder, you should wear a nightguard to protect your beautiful new smile. With proper care, your veneers will last 20 years or more.
If you would like more information about porcelain veneers, please contact us or schedule an appointment for a consultation. You can also learn more by reading the Dear Doctor magazine article "Smile Design Enhanced With Porcelain Veneers." Dear Doctor also has more on "Cosmetic Dentistry: A Time For Change."