My Dentistry Blog
Posts for: December, 2017
By Colonial Dental Group
December 20, 2017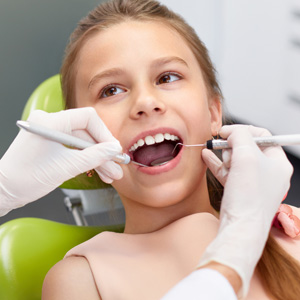 Soon after the primary (baby) teeth begin to give way, the teeth a child will have the rest of their lives start erupting into the mouth. But while they're permanent, they're not as strong and developed as they will be in adulthood.
That's why we treat young permanent teeth differently from older adult teeth. For example, a decayed adult tooth may need a root canal treatment; but this standard treatment would often be the wrong choice for a child's tooth.
The reason why involves the pulp, the innermost layer of a tooth, which plays a critical role in early development. Young permanent teeth continue to grow in sync with the jaws and facial structure. Most of this growth is in the dentin, the layer between the enamel and pulp, which increases proportionally to the other layers as the tooth matures. The pulp generates this new dentin.
A root canal treatment completely removes the diseased tissue of the pulp. This isn't a major issue for a mature tooth because it no longer needs to generate more dentin. But it can have long-term consequences for an immature tooth whose growth may become stunted and the roots not fully formed. The tooth may thus become brittle and darkened, and might eventually require removal.
Because of these potential consequences, a root canal treatment is a last resort for a young permanent tooth. But there are modified alternatives, depending on the degree of pulp exposure or infection. For example, if the pulp is intact, we may be able to remove as much soft decayed dentin as we can, place an antibacterial agent and then fill the tooth to seal it without disturbing the pulp. If the pulp is partially affected, we can remove that part and place substances that encourage dentin growth and repair.
Our main goal is to treat a young tooth with as little contact with the pulp as possible, so as not to diminish its capacity to generate new dentin. Avoiding a full root canal treatment if at all possible by using these and other techniques will help ensure the tooth continues to develop to full maturity.
If you would like more information on dental care for children, please contact us or schedule an appointment for a consultation. You can also learn more about this topic by reading the Dear Doctor magazine article "Saving New Permanent Teeth after Injury."
By Colonial Dental Group
December 05, 2017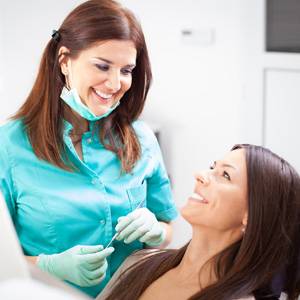 While it may not be one of your favorite features in the dental office, the dental drill is nevertheless necessary for treating problem teeth. It's used primarily for removing decayed or damaged structure and preparing a tooth for fillings or other restorations.
Dental drills have been used for decades and are quite effective — but they have their drawbacks. Their rotating burrs often remove portions of healthy tooth structure along with decayed material. Friction from the drill action can cause discomfort, so local anesthesia is usually needed. Drills can also emit a high-pitched machine noise that's unsettling to many patients.
There's a growing alternative to the drill, known as air abrasion. Although the technology has been around since the 1950s, the development of new suction pumps that capture the resulting dust from its use has made it more palatable as an option to the traditional drill.
Also known as particle abrasion, the technique uses a pressurized stream of fine particles (usually aluminum oxide, an abrasive powder) directed at teeth to wear away (abrade) the tooth's structural surface. We can be quite precise in the amount of surface material removed, so it's useful for diminishing stains or roughing the surface for bonding materials like composite resin. We're also able to remove decayed material with very little impact on surrounding healthy structure, and you may not need anesthesia during the procedure.
While this quiet alternative to the noisier drill is quite versatile, it does have its limitations. It's not that efficient for preparing larger cavities for restoration or for removing older amalgam fillings. The teeth to be treated must be carefully isolated to prevent the fine particle dust produced from being swallowed by the patient or spread into the air. High-volume suction equipment is a must or the procedure will create a "sandstorm" of particles in the room.
Still, for situations suited to it and with proper isolation measures, air abrasion can be effective and comfortable. If the technology continues to improve, the dental drill may soon become a relic of the past.
If you would like more information on procedures using air abrasion, please contact us or schedule an appointment for a consultation. You can also learn more about this topic by reading the Dear Doctor magazine article "Air Abrasion Technology."